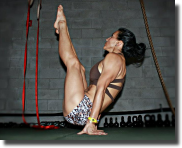 Free "The Journey Begins"
Olympic Gymnasts don't have ripped physiques by accident. Learn from National Team Coach Christopher Sommer how to take your everyday body and make it

awesome like the pros.
If you put in the time and hard work, we create results . Results with a 30-day money-back promise.